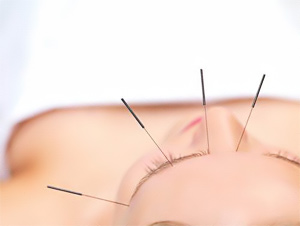 We regret that acupuncture is currently unavailable.
Based on thousands of years of Chinese Medicine practice, acupuncture offers a drug-free way to treat a variety of health issues and it can effectively address a wide range of conditions affecting both general and reproductive health.
Acupuncture complements extremely well the naturopathic basis of our Conception Program and IVF Support Program. It has been shown in clinical trials that acupuncture can improve not only the success rate of an IVF cycle but also the wellbeing of women undergoing an IVF cycle.
During an IVF cycle, acupuncture can have the following benefits:
decrease anxiety levels associated with fertility issues
improve embryo implantation rates
prepare the uterine lining by increasing blood supply to the uterus
improve hormone levels and sperm quality
Both men and women with fertility issues or undergoing IVF treatment would benefit from a course of acupuncture treatments.
Miriam Camara is our highly respected, experienced and popular in-house acupuncturist at The Jocelyn Centre who has provided complementary services to our patients for nearly 20 years. She has a special interest and extensive experience in fertility issues and women's health and has been in practice since graduating in 1982. She has also been running a private practice at the Sports Clinic at Sydney University since 1984.
Miriam is also a senior lecturer at the Sydney Institute of Traditional Chinese Medicine and has taught acupuncture related subjects for several years at UWS. Many men and women with fertility issues, including those requiring IVF treatment support, have relied on Miriam as an essential part of their treatments and for their overall wellbeing.
Consultations are 40mins and are available between the following times:
Mon 9.20am – 1.20pm
Thur 1.40pm – 5.40pm
(Or at other times by agreement).
Please phone (02) 9268 9000 to make an appointment.